Earrings Everyday Challenge-Owls
Earrings Everyday Challenge-Owls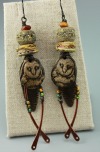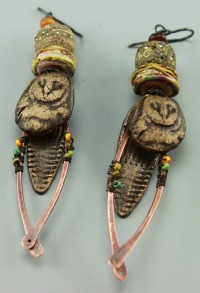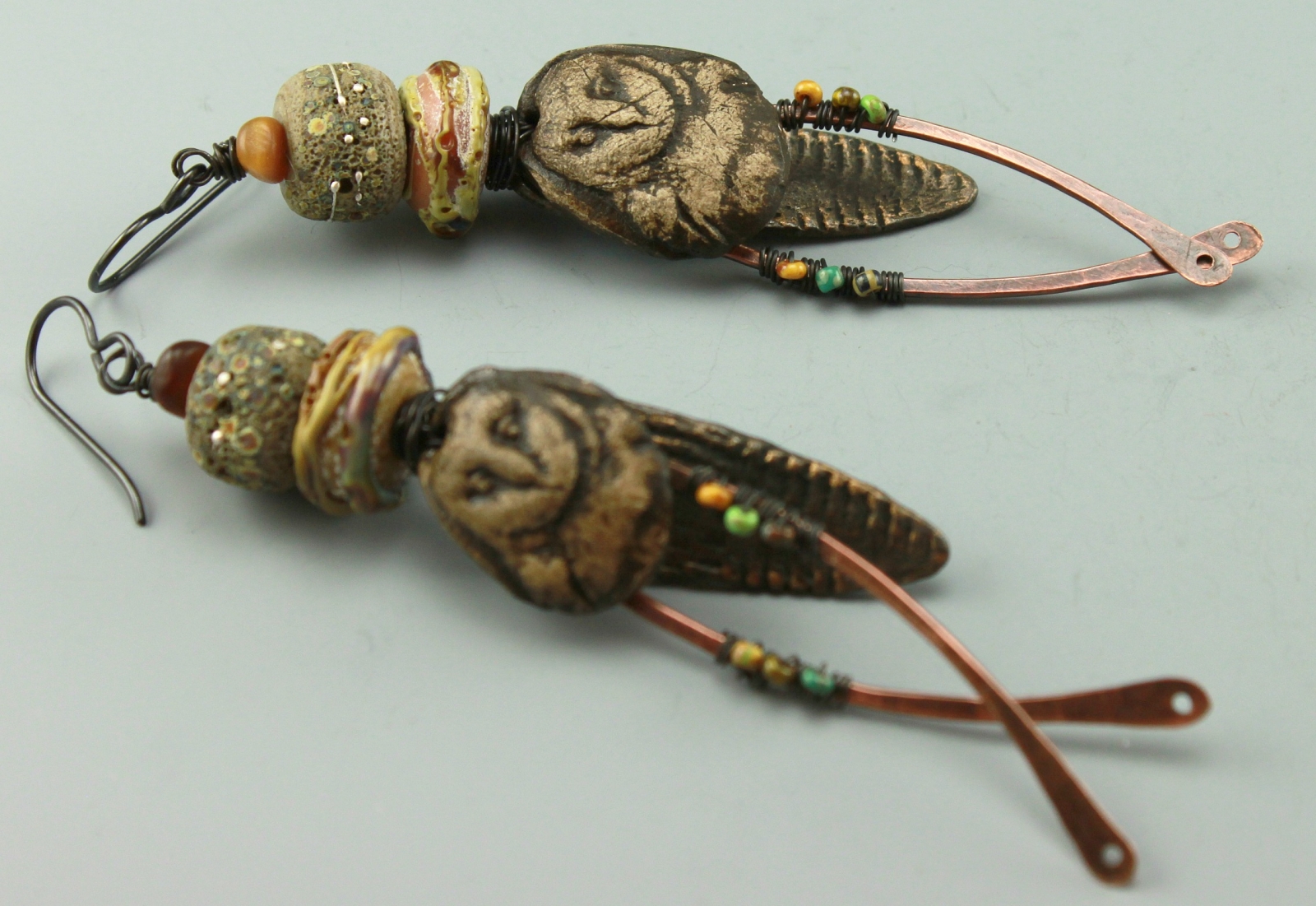 Erin Prais-Hinz in posting the Earrings Everday Challenge at https://earrings-everyday.blogspot.com/2017/03/were-all-ears-march-reveal-owls.html?showComment=1489760014919#c2848814267865081069 site for March 17th, 2017 stated......."Owls represent wisdom and truth with piercing eyes that are all-seeing, even in the darkest of nights. Silent, secret and majestic. As a personal totem they symbolize the capacity to see beyond deceit, a heightened intuition and are harbingers of life transitions and change."
Depending on the culture represented the Owl may have a variety of meanings from the Welsh associating owls with fertility and the Romas associating owls with the goddess Athena, who represented wisdom and prophecy. Owls remind me of the times I lived in the Interior of Alaska and would walk in the early dark morning hours to my job as a 3-12th grade school teacher in a 95 person Eskimo village. You could hear them beating their wings and woooshing through the air as they looked for a meal. I was hoping the Owl wasn't going to try to make a meal out of my fur & leather hat or the hood to my down parka in the crisp sub zero weather.
In the Native Amercian culture an "owl in your totem means you are adaptable and appraoch life in an easy-going manner. They are often artistic and adventurous, witty and flexible, sensative and with a zest of life." I find that the older I get the more relaxed I get about things but I also know that I have learned to be very adaptable to different environments and situations for several decades due to different living and working situations.
To capturre the essence of an owl totem I chose to use some fabulous ceramic owls from Jill Stoffregen of Foxpaws. I paired them with some other equally fabulous components. Brown pewter charms from Vincint Cav at Invinciti, glass from both Jody Brimhall at Inspire Glass and Leese Mahoney from Glass by Leese, and copper metal dangles by Shannon German from Missficklemedia, (which all have shops on Etsy, though Leese Mahoney is on a long hiatus). I love to work with color and these woodsy tan earrings are a bit of a departure from the colors I usually use, but I added some tiny seed beads with just a bit of color to jazz the design up a bit.