What Wire Do I Use In My Jewelry Making?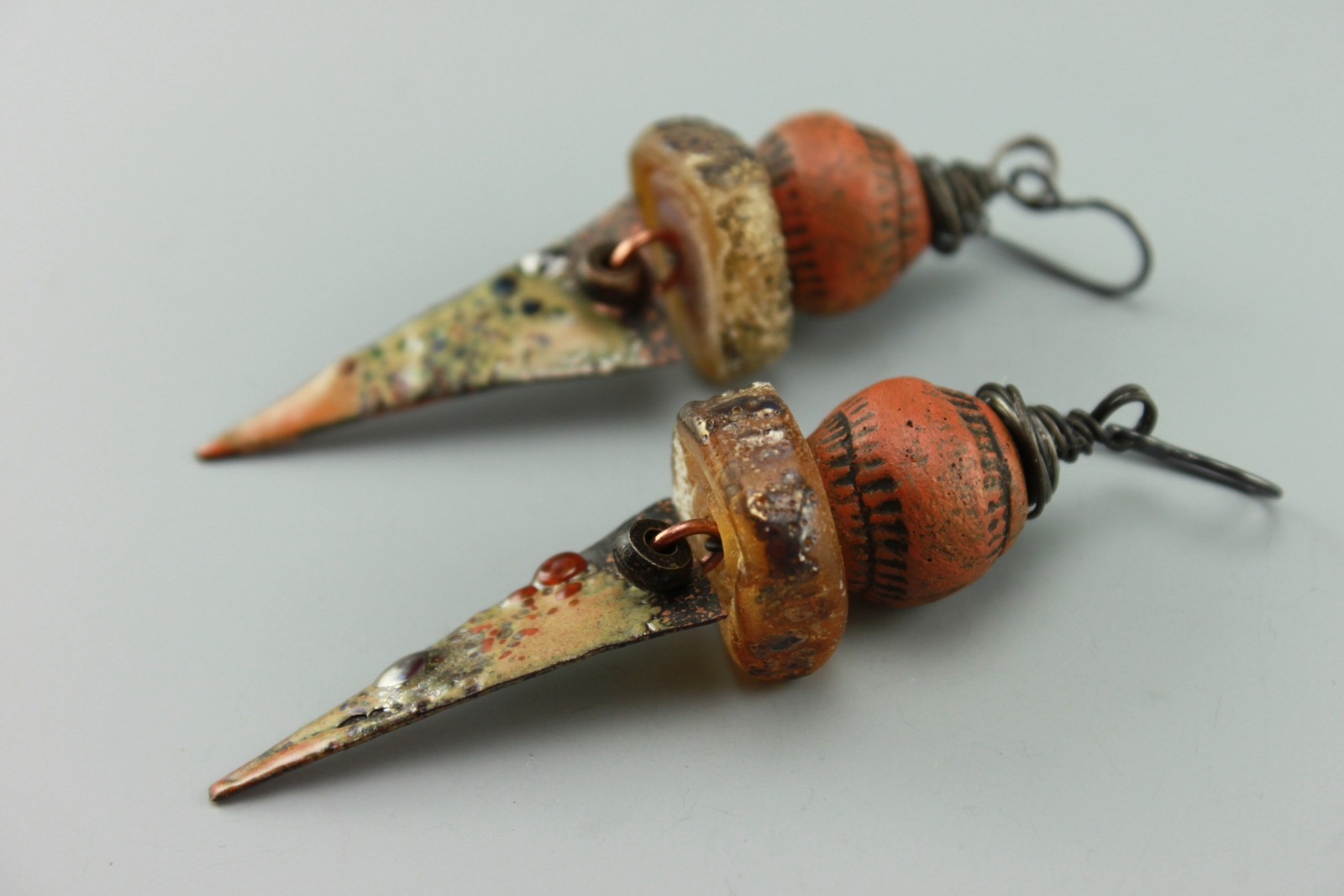 What Wire Do I Use In My Jewelry Making?
I frequently am asked what wire do I use in my jewelry designs and where do I get it? I am happy to answer that question and to share that information with you.
(In the above earrings Enameled Charms and Lampwork Glass by Kimberly Rogers, and Ceramics by Ragged Robyn!)
I use Black Annealed Steel Wire that I purchase at Ace Hardware. (I have not found this particular item in this packaging at Home Depot or Lowes hardware stores.) I usually get several packages at a time for around $3.95 a package plus tax. If you do not have one locally, you can order it from Ace Hardware or Brenda Schweder on Etsy at… https://www.etsy.com/shop/brendaschweder?ref=listing-shop2-all-items-count#items.
Brenda's shop carries a variety of sizes of wire. I use primarily 24 and 28 gauge. The 28 gauge is thin enough to go through my peals or small gemstones with small holes. I do like the look of the 24 gauge when I wire wrap something so that is the main gauge of wire that I use. I also have some 19 gauge for pounding into headpins for enameling, etc., but this gauge of wire is very hard to bend with just my fingers. You will need a pair of pliers or a tool to shape it.
Also you can do a search on Etsy and there are a few other shops that carry annealed steel wire in what look like large spools of unpackaged wire.
There are several ways to deal with the oily substance on the wire. (The oil is on the wire to keep the steel from rusting when exposed to moisture.) Some people like to pull the wires through sand paper, and I would imagine a light to a medium grade of sandpaper would work to do that. Some people like to wipe off the oil with a paper towel or rag. I like to leave the oil on, do the wire wrapping, and when I have finished with the wire wrapping I seal the wire with a microcrystalline wax, specifically Renaissance Wax, which was designed by the British Museum to protect items in their museum. Renaissance seems to be a specialty item that our local craft stores do not carry. I order mine from Forgeron Tools & Jewlery Supplies at www.forgeron.etsy.com or the Renaissance Wax page is: https://www.etsy.com/listing/103046612/renaissance-wax-polish-metal-wax-patina?ref=shop_home_active_15.
Brenda Schweder's Etsy store also carries Renaissance Wax as I'm sure other Etsy stores do too.
I wipe on the wax with a soft cloth, aka my husband's old tee shirt cut up into small pieces. I wipe small amounts of the wax over the exposed wire. I tend to do several earrings at a time in an open area as the wax is smelly. Then I set them aside for an hour to overnight. Then with a different soft small piece of cloth I lightly buff the wire. Voila' you are done.
Here are photos of the Black Annealed Steel Wire, the Renaissance Wax, the cloth I use, and pairs of earrings with the wire wrapping and the wax applied and buffed lightly.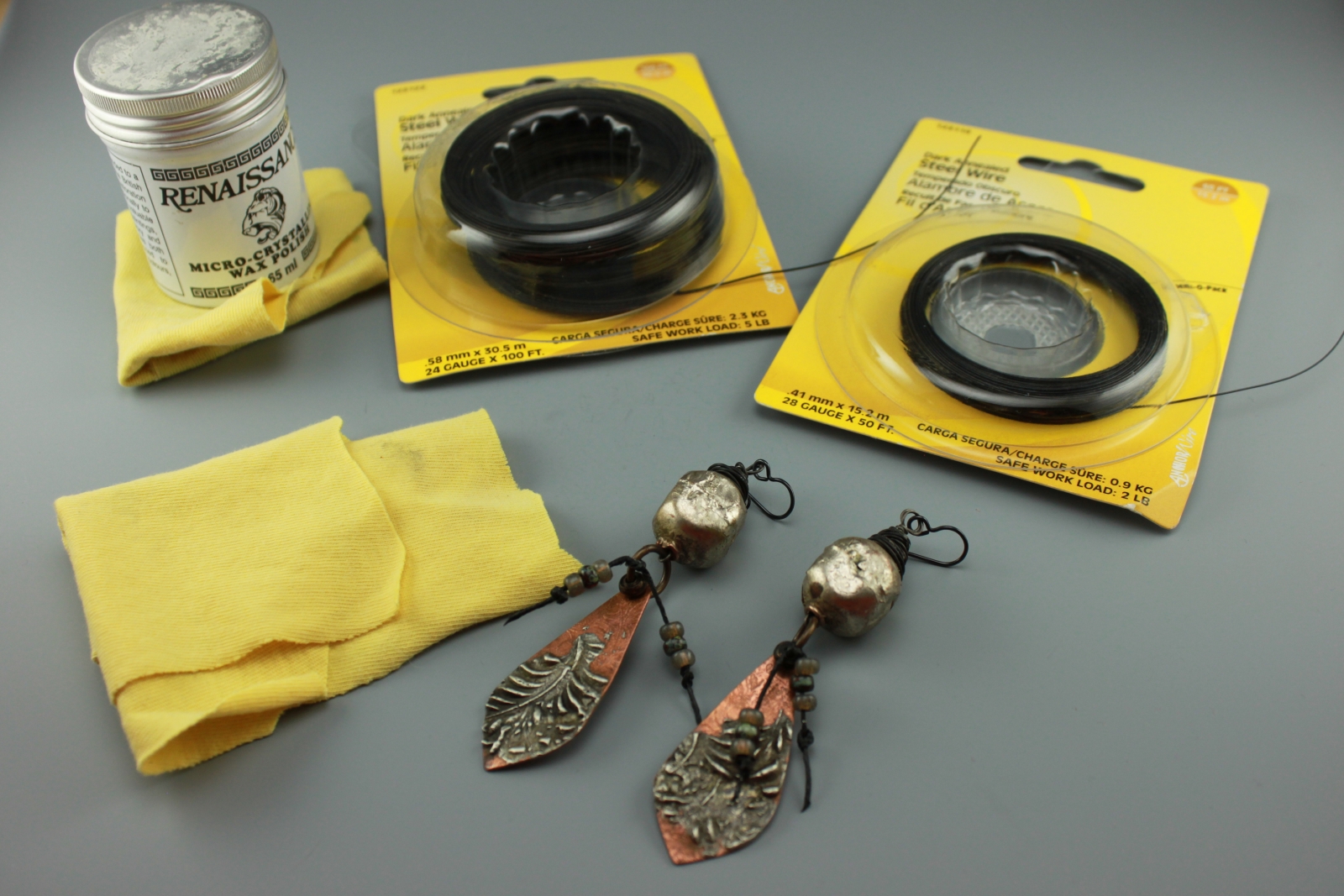 (Embossed Tinned Copper Charms by Sasha Crow & Sterling Silver beads from Numinosity!)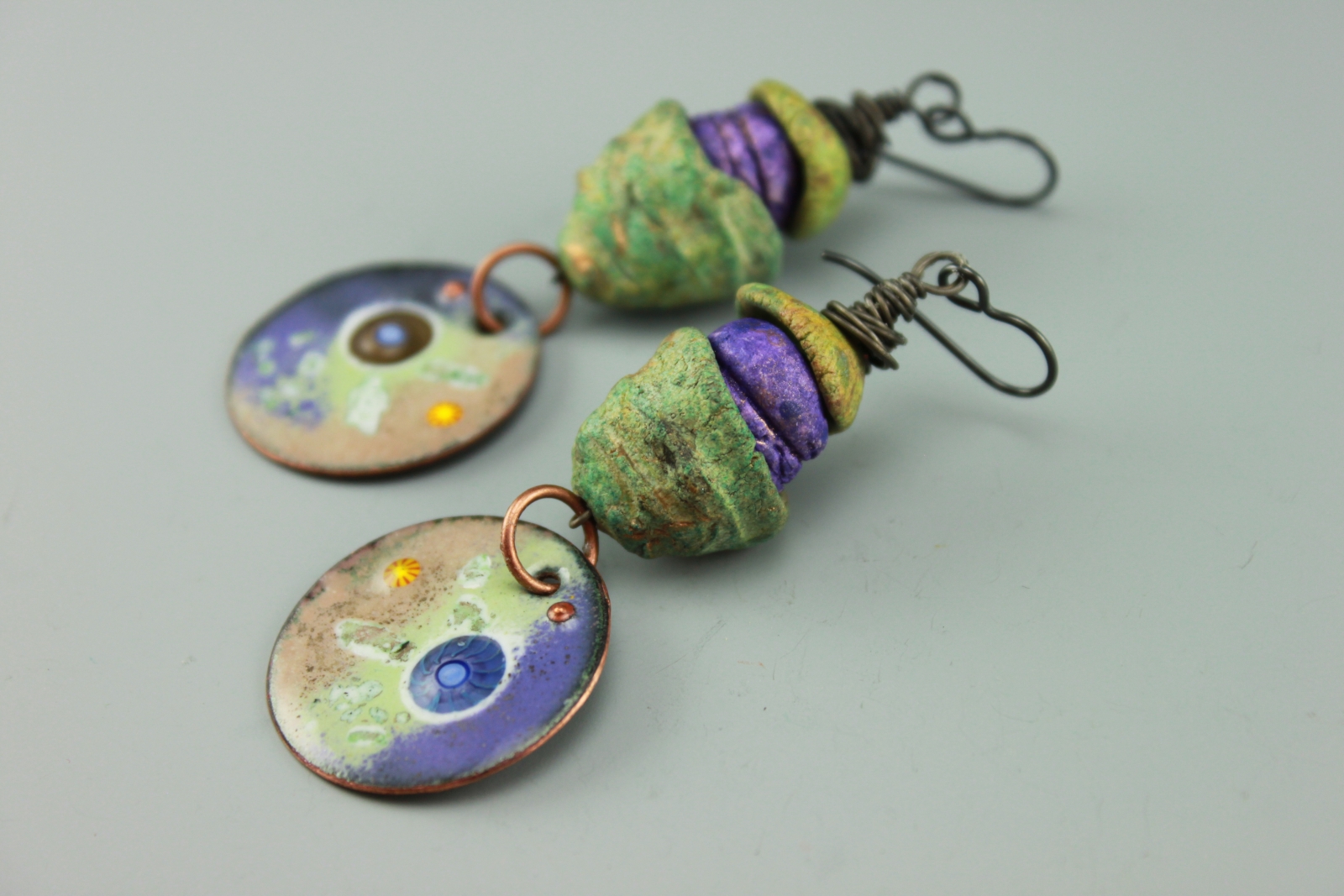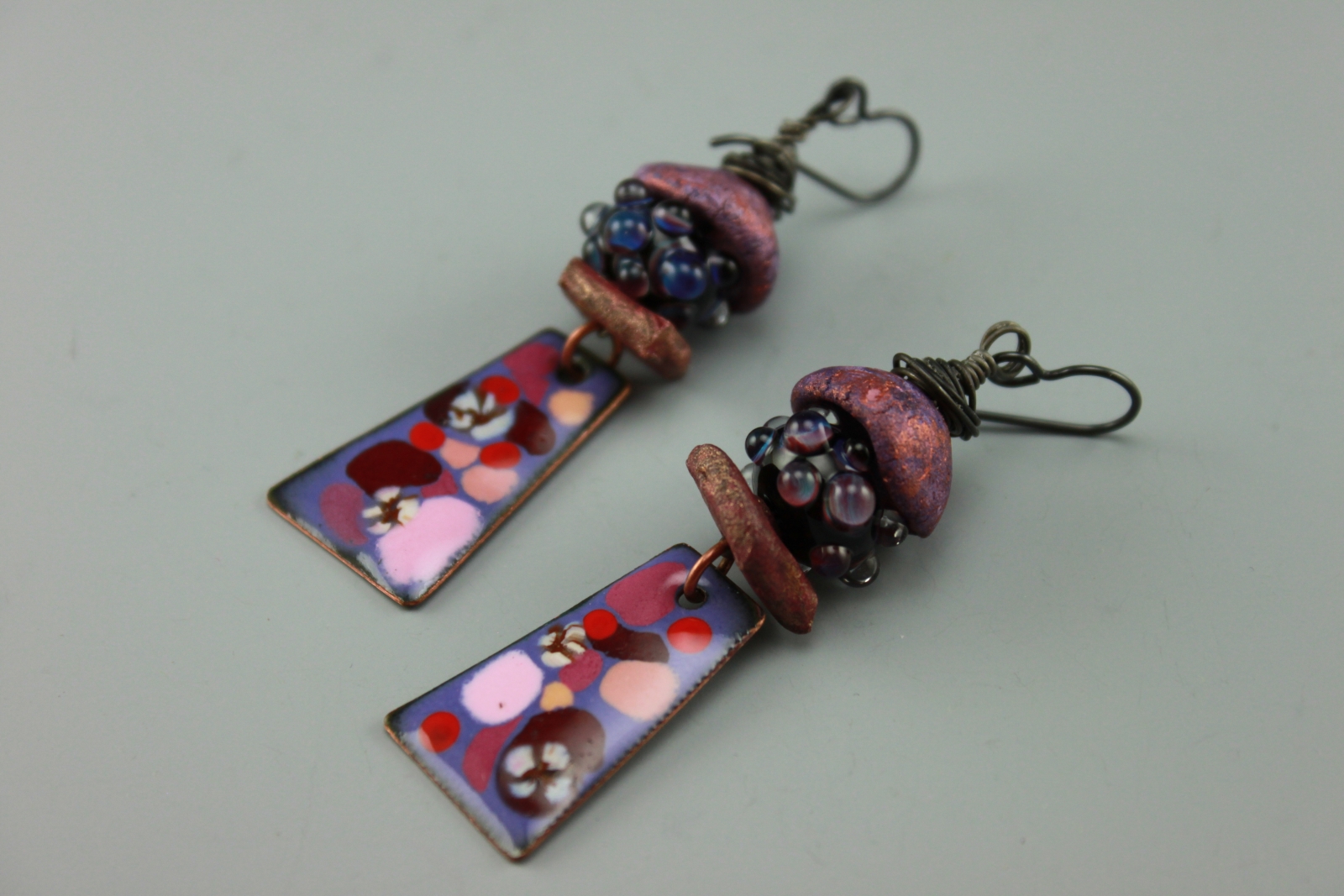 (Enamels by Cathleen Zarring, Ceramics by At Home In Taos, and Lampwork Glass by Silverfish Designs!)
Have fun with this wire!
Chris